The price you set for your rental property in Tampa will impact the type of tenants you attract, the speed with which you're able to rent your house, and the amount of vacancy and turnover you experience as a landlord. Price your home competitively while earning as much rental income as you can. The price you're able to get really depends on the condition of the property, the upgrades you're willing to make and the curb appeal of the house.

Comparing Properties and Prices
When you're setting a rental price, take a look at other rental homes in the neighborhood. Do some homework on the inventory that's available on the market. You can check rental websites such as Zillow.com and Trulia.com to get an idea of what other landlords are asking. You can also use the resources available with a professional property management company. Property managers price rental homes all the time, and the prices you find for properties on their websites are usually consistent with what good tenants are willing to pay.



The Impact of Amenities on Price
Consider the amenities that are available at your property. If you're in a community or an association with pools, fitness centers and playgrounds, you can get more rent. If you've made updates to the kitchens and the bathrooms, you'll also be able to find tenants who are willing to pay more. Consider whether pool care or lawn care is included and available for the property. When you offer those things to your tenant, you can incorporate the cost into the rental price.
Avoiding Vacancy
Every landlord wants to earn the most rent possible on their property. However, you never want to be the highest priced property in the area. You'll only end up with a property that's vacant for a longer period of time, and you'll also find yourself with a tenant who is anxious to move and find a similar property for less
money
. You'll also have less showings, which limits your pool of potentially great tenants. Keep your pricing competitive because a vacant home costs landlords a lot more than a monthly rent that's $50 lower than the market.
Location, Location, Location
Your property's location plays a role in your price as well. Good tenants are willing to pay more for properties that are close to schools, transportation, entertainment and shopping. The Tampa bay area is large, and the homes with the highest rental prices will allow people to commute to work easily and keep their kids in good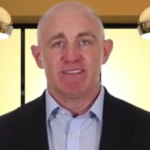 school districts.
If you want to earn top dollar for your rental, keep it in good shape and make sure the curb appeal helps it look appealing to potential tenants. We can help you price your home properly, so
contact us
at
Rent It Network
, and we'll give you an idea of how much you can expect.