The relationship you establish with your Tampa property management company should be a long term relationship built on trust, professionalism, and common goals. However, if you are not getting the service you expect and you're looking for new management for your Tampa rental property, we invite you to consider us at Rent It Network. We've worked with many Tampa investors and landlords who transitioned to us from other companies, and our process is smooth and stress-free.

Transparent, Simple Fee Structure
When we take over the management of your home from another company, we never charge a tenant placement fee. The only cost you'll incur is our monthly management fee, which we believe is competitive based on the services we offer. You will have a chance to review our management contract and ask any questions you have about costs and our scope of work.
Property Management Tampa Coordination
It can be uncomfortable to end a relationship with your current Tampa property management company, especially when they still have access to your property and all your information. We take care of this for you. We'll reach out to the current management company on your behalf, and arrange for the transfer of keys, documentation, and other information. We keep everything professional and efficient.
Connecting with Tampa Tenants
In addition to coordinating with your outgoing management company, we'll also get in contact with the tenants living in your Tampa house. After providing enough notice and scheduling an appointment, we'll go to the property and introduce ourselves. We'll talk to the tenant about how to pay rent online, what to do if there's an emergency or a repair request, and how to get in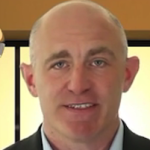 touch with us. The terms of the current lease will stay in place until it's time to renew. We know that this can be an uncertain period for the tenants too, and we do everything we can to make the transition smooth. Keeping your good tenants happy is a priority.
Tampa landlords who want to switch management companies can do so easily when they decide to work with us. If you have any questions about our services, please
contact us
at
Rent It Network
.