Tampa vacation rentals require more work and include larger expenses than properties that are leased by long-term tenants. Many investors ask us if they can rent out their furnished properties for the short term.
We always recommend that you turn your home into a long term rental instead, and that you keep it unfurnished. It's difficult to find a tenant who will stay in a furnished home for 10 months or longer. Long term tenants have their own furniture and décor, and they want to make the place feel like their home. If you're considering a Tampa short term rental, you'll need to plan for potentially long vacancies, additional costs, and a lot more management.
Vacation Rental Tampa: Costs
Vacation rentals may bring in more rent if you're able to charge a higher amount per night, per week, and per month. However, these rentals are also more expensive for
Tampa landlords
. There are additional taxes that are placed on properties that are rented for six months or less. The turnover periods need to happen quickly, especially if you have tenants leaving and arriving on the same day. You'll need to pay for more frequent cleaning, and your management costs will also be higher because of the time that's spent preparing the home for new tenants on a regular basis.
Property Management Tampa: Short Term Considerations
Unless you're close to the property and you have the time that's required to prepare for guests, clean up after guests, and maintain the home, you'll need help from a Tampa property management company. Someone will need to be available to inventory the dishes, linens, and other supplies between tenants. There's going to be a lot more wear and tear on the home with people coming and going so often. Your property manager will need to schedule preventative maintenance and keep the home in good condition. Marketing and advertising will be needed on a near-constant basis. This translates to higher management costs.
Tampa Short Term Rental vs. Long Term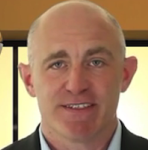 The Tampa market draws a lot of vacationers year-round. However, there are still so many benefits to creating a long term rental with your investment property. Unfurnished homes rent faster and stay occupied longer than furnished short term rentals. They are easier to maintain, and in the long term, they will earn a higher return for you.
If you have any questions, please
contact us
at
Rent It Network
, and we'd be happy to tell you more about the benefits of long term rental properties.