Hi, I'm Mark with Rent It Network. Our firm specializes in managing single family homes, condominiums, town homes and multi-family properties throughout the Tampa Bay area including the counties of Hillsborough, Pasco, Pinellas and Manatee.


Today I am discussing what professional property management in Tampa costs. Before hiring a professional property manager, many people want to know how much it's going to cost. That's an understandable question, but you might want to rephrase it for yourself. What you really want to ask is: how much will it save me?

In the Tampa market, the costs for property management vary, and what you pay usually depends on the type of services you get. Some property managers will charge you a flat fee every month for a specific list of work. Others will charge a percent of your rental income every month, depending on what they do for you. It might be tempting to sign on with the property manager who charges the least. However, remember that you get what you pay for and if one company offers its services for dramatically less than other companies, you should be suspicious of the kind of work they do.

Think about what your time is worth. You've heard people say "time is money" – you've probably even said it yourself. And it's true; your time is valuable. A property manager will save you a lot of time. You don't have to respond to emergency repair calls in the middle of the night or study recent changes in landlord and tenant law. You don't need to spend your weekends showing a vacant property or take up your work time with screenings and applications. When you have a property manager, your time is returned to you.

Many people don't realize that property management costs are tax deductible. You can write-off your monthly management fee as an expense when you do your taxes. This means that the cost of your property management services is already reduced, before you even start using them.

There are a lot of hidden costs in managing your own home. You'll have the frustration of chasing down a tenant for rent that's late, you'll need to set aside time for inspections and get your property ready for the rental market. You will need to figure out how to price it correctly. You will need to understand the security deposit laws and distinguish between tenant damage and wear and tear. When the water heater bursts at 9:00 on a Friday night, you'll need to find a plumber who works weekends. There's a lot of stress involved, and if you make a mistake, you'll spend more money than you should have.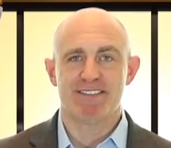 Instead of thinking about professional property management as something that costs you money, think about it as something that saves you both time and money. When you have the right property manager on your side, your
investment property
will earn more money for you in the long term.