Having a strategic advertising plan for your rental property in Tampa will ensure it gets rented quickly to a high quality tenant. When you're deciding how to advertise your home, remember that the majority of tenants are looking for homes online. While signs and print advertisements can be helpful, most of your advertising needs to happen on the Internet. This is a world and a market driven by technology – you need to be there.
Rental Sites
There are hundreds of rental sites that allow you to list your property. Some of the most popular sites for landlords include Craigslist, Zillow.com, Trulia.com, ForRent.com and others. You can also get good results advertising on the Multiple Listing Service (MLS), but you need to work with a Realtor or
property manager
in order to get access to it. Some sites are free and others will charge you money. Depending on your marketing budget, you might want to stick with the free sites. You'll get plenty of exposure on those alone.
Advertising Goals
Remember that the goal of your advertising is to generate as much interest in your property as possible. Don't stop advertising just because you had one person call. Keep your ads active until you have found and screened a tenant. You want to cast a wide net and get a number of inquiries. It's the best way to find a qualified, desirable renter.
Advertising Materials
Make sure you're taking high quality photos for your ads. You want to show off the home's curb appeal, size and flow. Presentation is everything, so make sure you have pictures of the front of the home and the inside of all the rooms. You want to give potential renters a good reason to contact you and see the property. Prepare flyers and signs as well. While online advertising is always going to bring you the most potential, you never know when someone will drive past the property and see your sign or walk into a clubhouse and notice your flyer.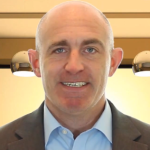 Take advantage of all the tools and resources you can when you're advertising your rental property. You're competing with all the other properties on the market, and you want to stand out.
Contact us
at
Rent It Network
if you need help with advertising or if you have any questions on how to do it well.