When you're looking for someone to manage your Tampa rental property, you should consider working with us at Rent It Network. One of the first things that property owners always ask us is what makes us different, and why should they choose us. There are a few things that set us apart when it comes to providing Tampa property management.
Professional Property Management Tampa
We are fast, responsive, and professional. That's the foundation upon which our company is built. We know how important the property is to you, and we know how important it is to rent it quickly and to respond to any questions and concerns you have. We pride ourselves on being fast, responsive, and professional.
Marketing Your Tampa House
We also have the best marketing program in the business. We know what it takes to get prospective Tampa tenants interested in your property. We do a combination of things, and the goal is to get as many people calling about the property as possible, and then to get as many people out there to see the property as fast as we can.
Providing a Tenant Guarantee
We're one of the few companies in our market area that guarantees the tenants we place and manage. That means we will take extra effort and care to make sure that we place not just any tenant, but the right tenant, and we guarantee that. If the tenant we place leaves the property or defaults during the first twelve months of the lease, we'll find a replacement tenant at no cost to you.
High-Tech and High-Touch
Our Tampa property management services are a combination of high-tech and high-touch. We are a paperless office, and everything is cloud-based. That makes us more efficient in what we do. For you, that means we can take care of everything as it relates to your property quicker. At the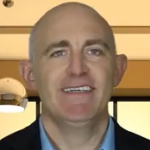 same time, we don't let technology get in the way of the type of business we're in, which is a relationship business that requires face to face communication. That combination works really well for us.
These are the main reasons you should work with us when you need help with your Tampa rental property. We have found that owners really appreciate the approach we take. If you have any questions, please contact us at Rent It Network.